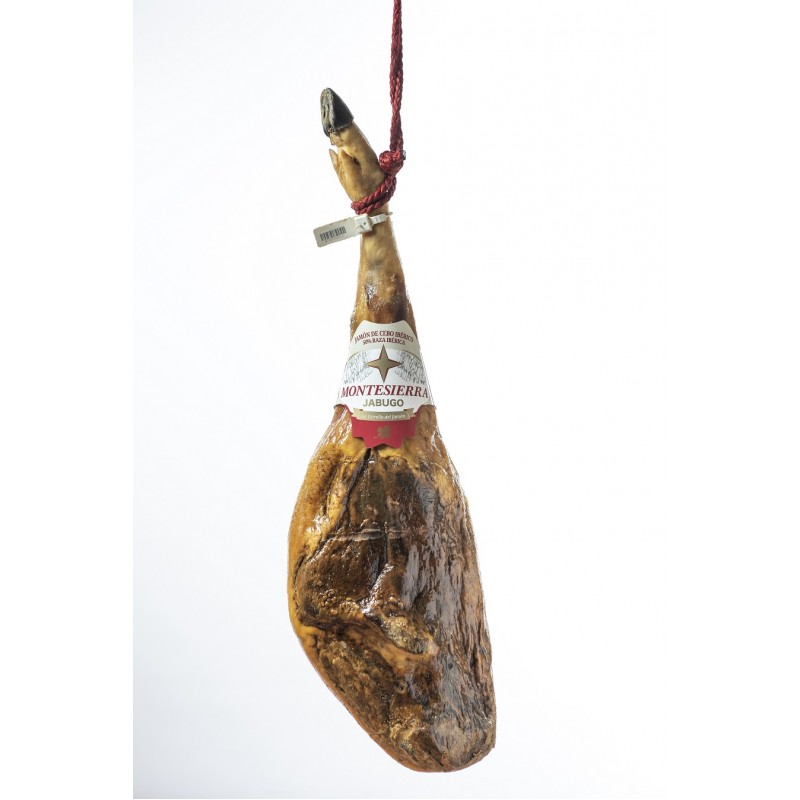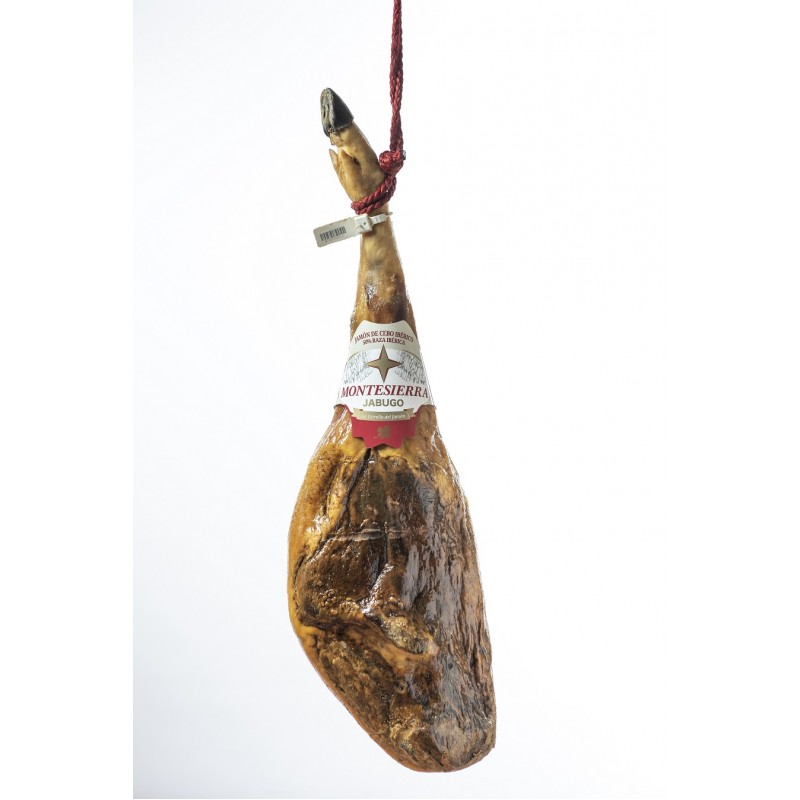 Jabugo Cebo Iberian ham (from fodder fed pigs)
Availability: In Stock
Brands

Cebo

Product Code:

Jamón Cebo Ibérico 50% Raza Ibérica
Opiniones Clientes
*

El servicio de corte supone un periodo de dos días más en el envío de los productos.
*
Envío Gratis en pedidos superiores a 150 € en la península.
Features
Origin
Free range Iberian pigs in the southwest region of the Iberian Peninsula.
Maturation
After the post-salting process, perform a natural curiing process in our wineries and "Jabugo" drying rooms. In total the process can last a minumum of 24 months
Aging
Features
Ham with a black foot and external fat with a bright golden colour and a soft consistency. When cut we can observe different mixed tones of red, pink and ochre, marbled with numerous infiltrations of glossy pinkish white fat. Its flavour, which includes exquisite and unique aromas, melts smoothly and delicately on the palate.
Presentation
The ham is sold whole and on the bone, wrapped in greaseproof paper and packed in a cardboard box.