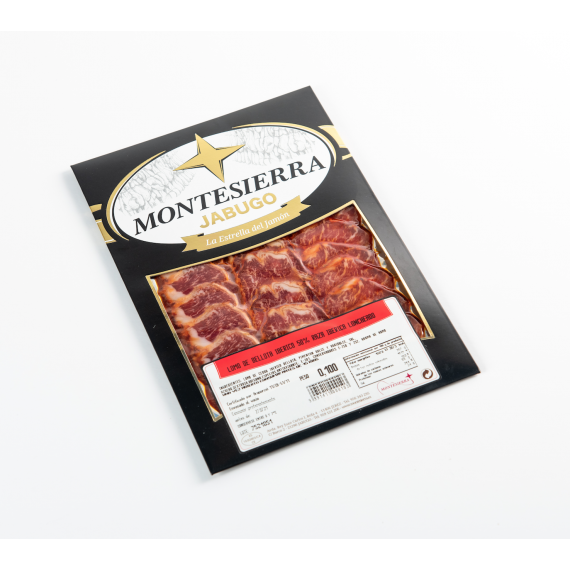 Sliced Acorn fed Iberian Cured Pork Loin 50%
Availability: In Stock
Brands

Bellota Ibérico

Product Code:

Loncheado Lomo Embuchado Ibérico Bellota
Features
Origin
From the loin of 100% pure acorn fed Iberian pigs.
Maturation
Cured for from 4 to 5 months with natural spices, La Vera paprika, oregano, garlic and salt.
Aging
Features
An intense aroma, a smooth and juicy texture on the palate and an exuberant and unmistakable taste.
Presentation
All our sliced products are vacuum packed in order to maintain all their aroma and flavour
Approximate weight
100 grs.